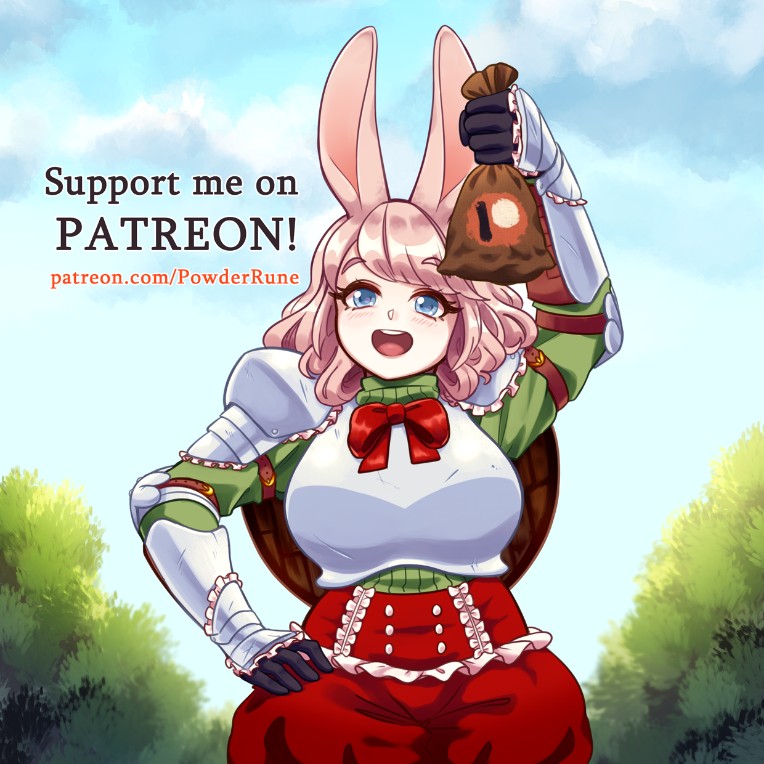 Please consider supporting me on Patreon if you enjoy my work!
Content polls, HD images, layered .CLIP files, and more will be available to patrons!
---
4.5.2019
I finally made my Patreon and I'm happy to announce it's live!
As of right now it's mostly a fancy tip jar but I plan on being fully in motion by summer. I gotta prepare and reorganize the way I work so I can deliver a fulfilling Patreon experience.
Rewards of my creations will still be distributed (just not on a streamlined schedule) and I'll open polls upon getting 5 patrons!
I know many followers who see their favorite artists open a Patreon are generally concerned with artwork being locked behind paywalls, so I want to make it clear that none of my content is Patreon-exclusive. Patrons will have the benefits of early access, poll participation, hi-res versions of the images, and downloads of my CSP/PSD files based on the amount pledged, but everyone will eventually get to see my artworks in the ways I have always shown them.
That being said, I look forward to giving a more in-depth and personalized experience to those who are able to pledge. Thank you for your support!